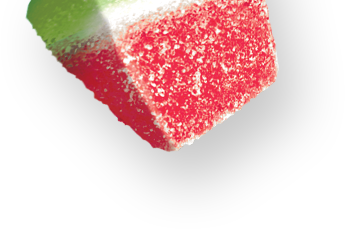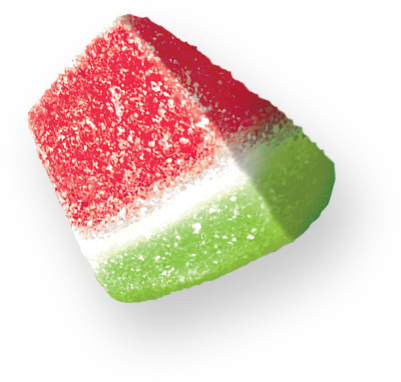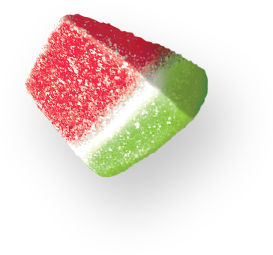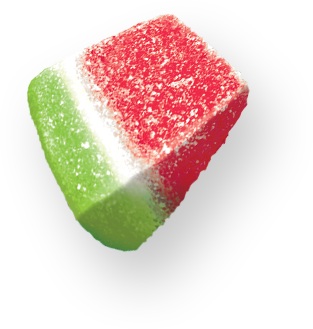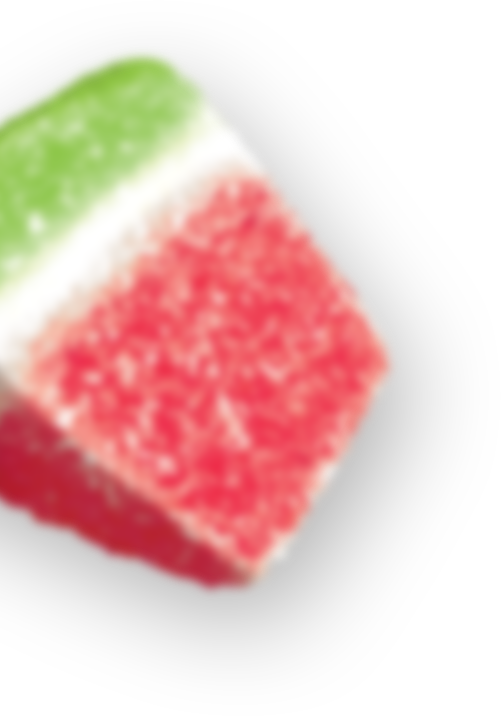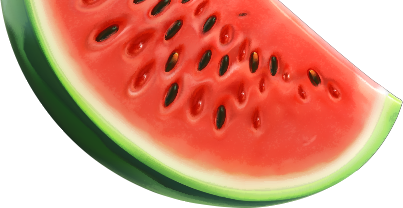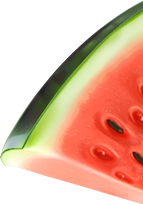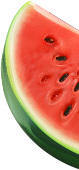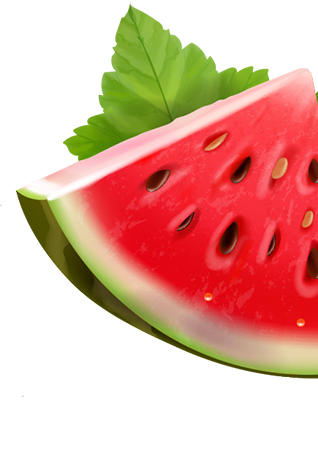 SOUR JACKS®
Watermelon Sour Wedges™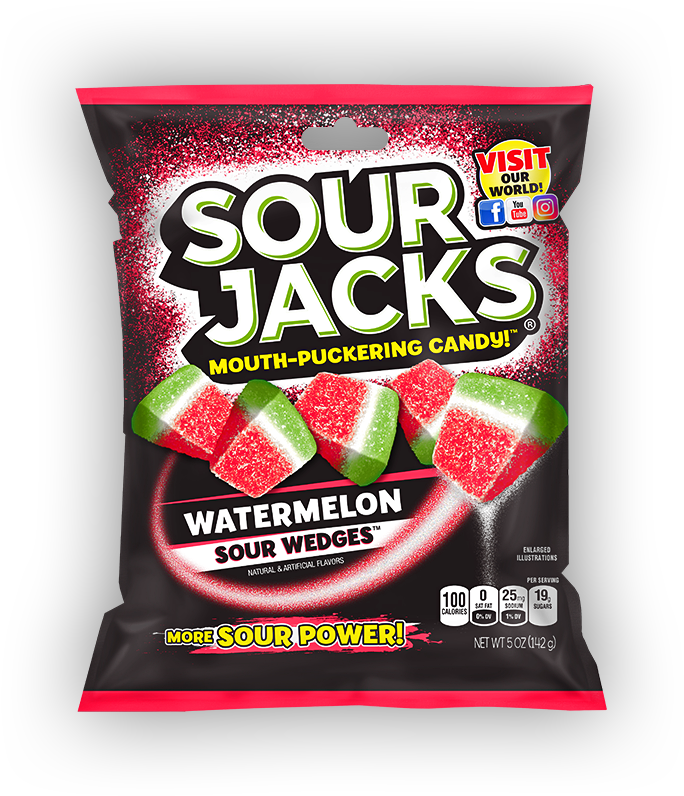 Respect the Wedge®
With Watermelon Sour Jacks® enjoy the taste of summer all year round! So sweet, so sour... SO refreshing.
Sour Jacks'® unique wedge shape is unlike any other candy! Perfectly bite-sized, chewy, and covered in sour sanded goodness, your taste buds will thank you!
Did you know?
Sour Jacks® is always gluten free!
Nutrition facts and ingredients
Original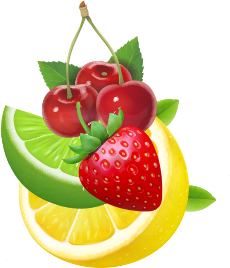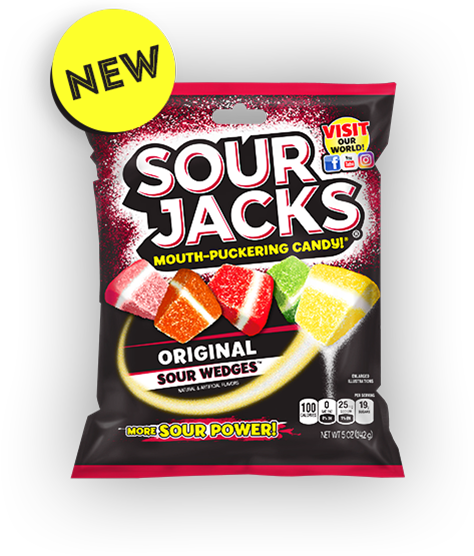 Original
Our Original mix of Mouth-Puckering Candy® combines everyone's favorites: lemonade, lime, strawberry, cherry, and orange. Make Zing Your Thing!™
Wildberry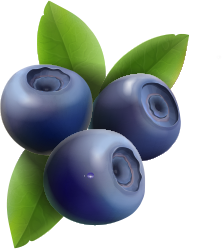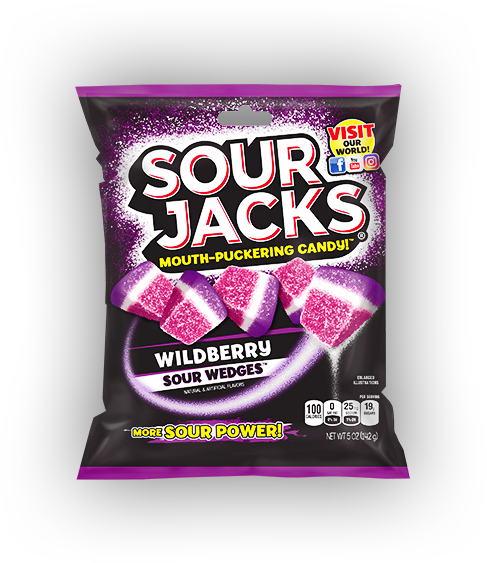 Wildberry
We've combined our amazing berry blend and signature sweet and sour coating to take you on a truly WILD ride to flavor town.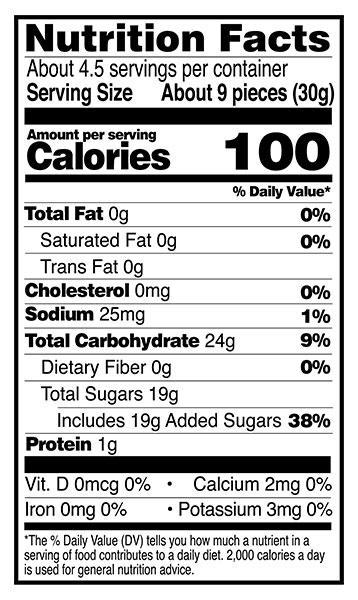 Nutrition Information
SOUR JACKS®
Watermelon Sour Wedges™
30 g serving size
Net Wt. 5 oz (142 g)
Ingredients:
Sugar, corn syrup, modified corn starch, gelatin, fumaric acid, citric acid, malic acid, natural and artificial flavors, sodium citrate, yellow 5, red 40, blue 1, and titanium dioxide.
Allergen:
This product was packed in a facility where peanuts, tree nuts, milk and soy are used in the production of other products.
Sour Jacks® is always gluten free!