Get Jacked Up®
Sour Jacks® Sour Candy is Mouth-Puckering Candy® with a unique wedge shape for maximum sour fun! Perfectly bite-sized, chewy, and covered in sour sanded goodness!
Original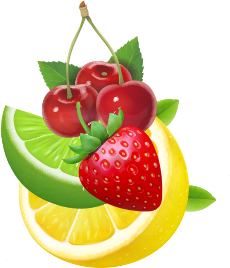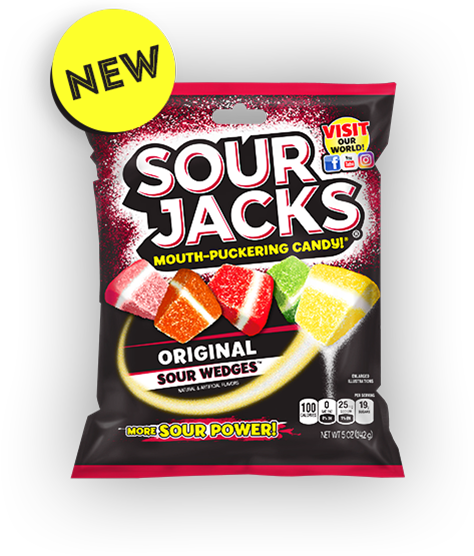 Original
Our Original mix of Mouth-Puckering Candy® combines everyone's favorites: lemonade, lime, strawberry, cherry, and orange. Make Zing Your Thing!™
watermelon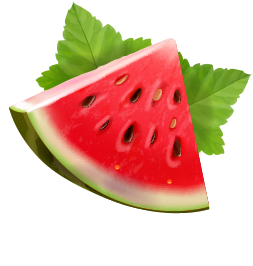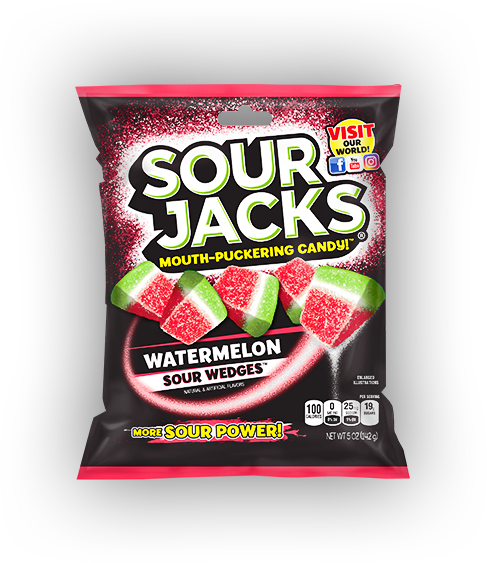 Watermelon
With Watermelon Sour Jacks® enjoy the taste of summer all year round! So sweet, so sour... SO refreshing.
wildberry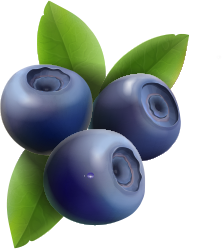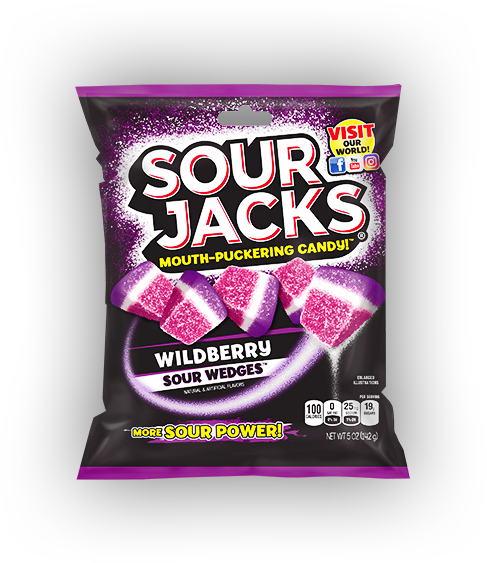 Wildberry
We've combined our amazing berry blend and signature sweet and sour coating to take you on a truly WILD ride to flavor town.

Bursting with
SOUR POWER
Try all three unforgettable varieties: sweet summer Watermelon, tasty tart Wildberry, and the NEW 5-flavor mix of Original Sour Wedges™!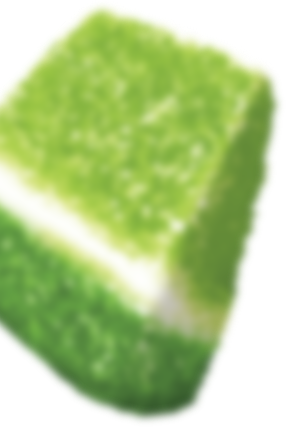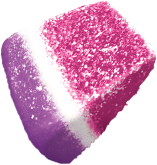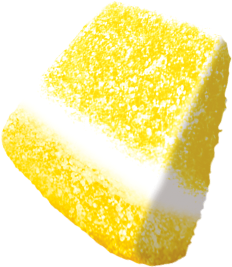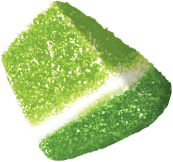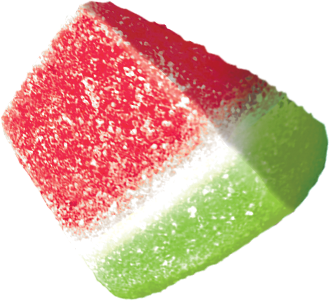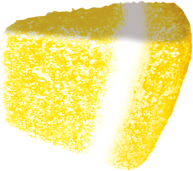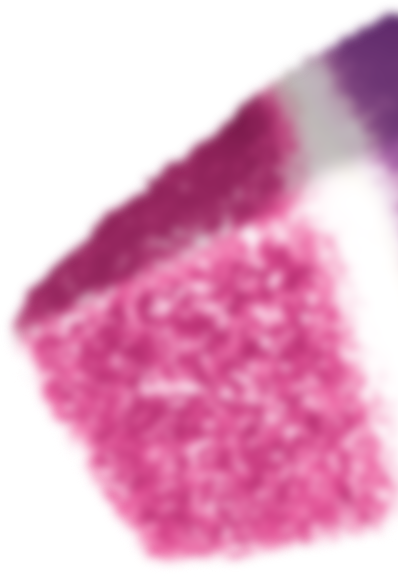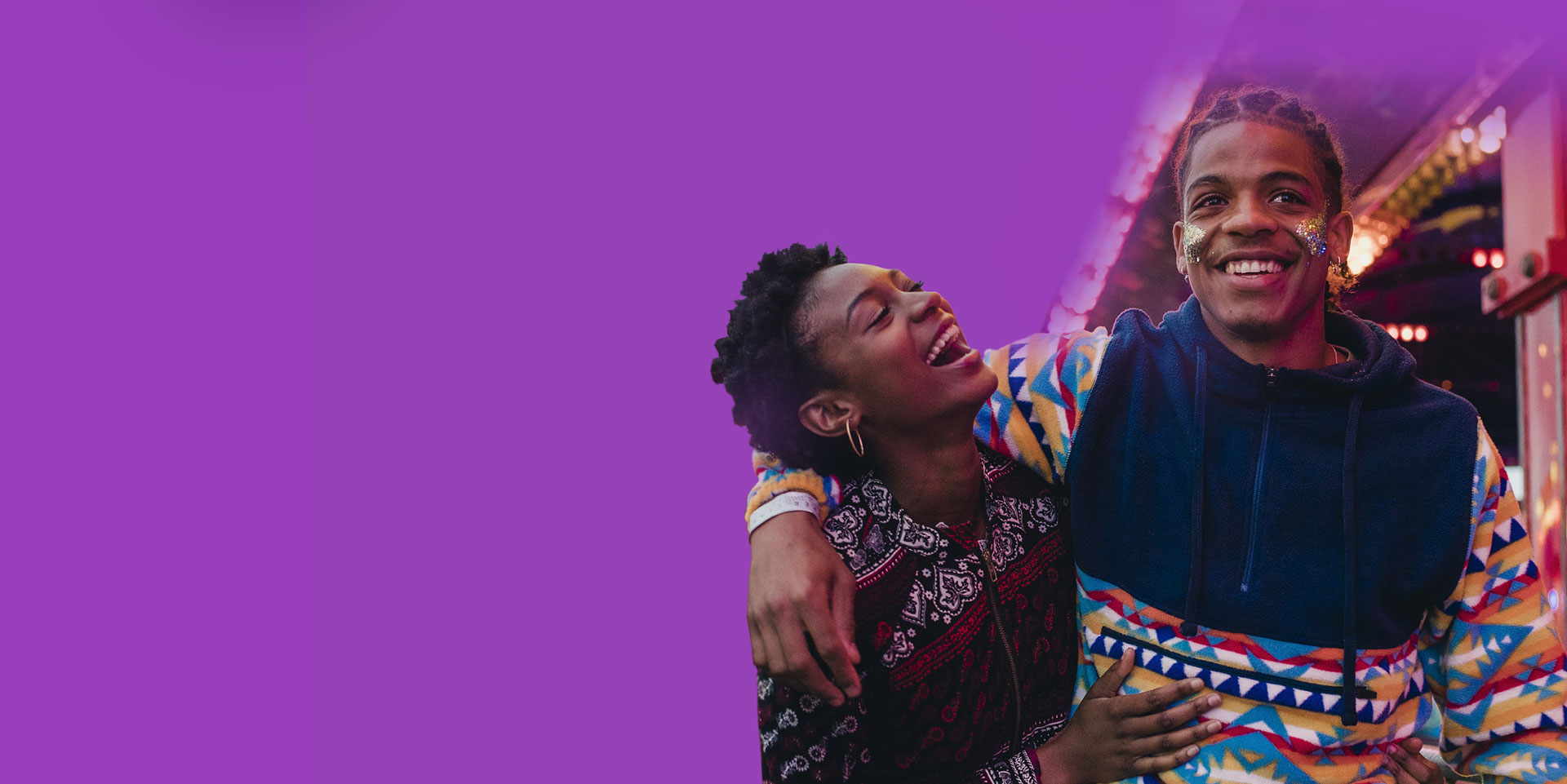 More sour power!
Livin' on the Wedge®
Whether you're gaming with friends, working on your side hustle, or late night studying, take Sour Jacks® with you anywhere! Available in convenient sizes so you can Make Zing Your Thing™.

More
sour power!
Want more mouth-puckering content? Check out our Instagram and Facebook pages! Sometimes Sweet, Always Sour™.